Mexico City is the high altitude, densely populated capital of Mexico. It is known for the Palacio Nacional, the baroque Cathedral Metropolitana de Mexico, and the Templo Mayor. Here are the top places to visit in Mexico City, Mexico.
Head to Parque Mexico
This is located in the Condesa neighborhood which is worth visiting or even staying at when you go to Mexico City. But make sure you check out some of their parks which include Parque Mexico. There is always something going on there – from flying drones to hula hoops, to people performing. Find a place to escape the urban jungle and even admire some of the street art.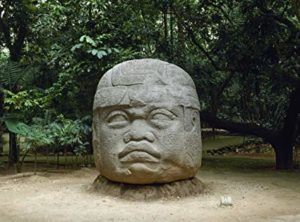 Metropolitan Cathedral
For a spectacular view of the city, go to the Mexico City Metropolitan Cathedral rooftop. For about $1, you can take a walking tour upstairs and get some incredible views of the city that most people would have no idea existed.
Wander Around Roma Norte
From the cafes to the restaurants, to the entire street art everywhere, this is a great place to be. There are also a lot of art galleries and little fairs constantly going on. So this would also be a great place to stay if you visit Mexico City.
Take Photos Inside the Palacio de Correos de Mexico
The same architect who designed Palacio Bellas Artes Did this as well. It's still a functioning post office. But the architecture on the inside is absolutely stunning, so don't forget your camera when you head inside.
Visit Chapultepec Castle
But how could there be a castle in the middle of one of the biggest cities in the world? Well, you have to see it to believe it. Not only did a Mexican emperor live there, but it's also home to the National Museum of History which would be worth a visit by itself. Give yourself at least a few hours to explore every inch of this place.
Attend a Lucha Libre Event
Lucha Libre is a must do when you visit Mexico City. Forget American Wrestling, this is part sporting event, part acrobatic show and tickets can be purchased for $5 or less. The atmosphere is extremely festive and you can get cool masks for less than $10.
Go to a show at Palacio Bellas Artes
Not only is this theater incredible to take photos of from just about every angle but attending a show here is an amazing experience. The inside of the theater is gorgeous. Check out ballet Folklorico if it's still going on. It gives you a real taste of the entire country of Mexico from the different styles of dance.
Head to the Coyoacan Neighborhood
This colonial area surrounded by Mexico City has the Frida Kahlo as well as Trotsky museum. Besides a huge market filled with all types of food, it also has some of the best coffee. Take an entire afternoon to soak this place up.
Visit the Museo del Juguetes Antiguo
The Museo del Juguetes Antiguo or Antique Toy Museum is a treasure chest of unique. From old toys to antiques, games and a secret rooftop that has hidden street art. You can spend an entire day just wandering around here. Make sure to visit the gift shop at the end if you want to buy some stuff that you absolutely can't find anywhere else. And the best part, the cost of admission is less than $3.